Today, Mrbrianzhao is gonna recommend you popular diamond tools for all kinds of fields' workpiece production. These diamond tools not only can be used for building glass, furniture glass, optical glass, ceramic, stone internal, and external grinding but also can be used for milling,dressing and honing usage.
Diamond Drill bit and countersink for glass
Diamond countersinks and drill bits are diamond instruments for drilling and countering glass holes. Ceramic, porcelain, stone, limestone, gemstones, marble, granite, slate, shell, and bone can all be drilled using diamond drill bits and countersinks.
Straight shank Diamond Drill bit
Straight shank drill bits are the most widely used hole drilling tools. The diameter usually ranges from 0.25 to 80 mm. The major objective is to make clamping easier and to have enough clamping force. Making a little drill into a cone is not cost-effective, hence it is built into a straight shank.
Sharp grinding and easy excretion

Good self-sharpening

Smoothly hole-edge 

Good resistance

Long service life
Diamond glass core drill bits are used to drill glass, ceramics, porcelain, ceramic, porcelain tile, limestone, slate, marble, granite, stone, and fiberglass, etc.
Taper/Cone shank Diamond Drill bit
Tapered or Conical drill bits are used to create an exact-shaped pilot hole for screws and as a pre-driller for nails, reducing the risk of the workpiece breaking.
High-Quality Diamond

Sharp Drilling

Smooth hole without cutting edge without vibration 

Suitable for hard and brittle materials
It is suitable for the glass industry, ceramic industry, stone industry, factory machinery to punch holes.
Threaded shank Diamond Drill bit
Threaded-shank diamond drill bits are used in a threaded adaptor on a portable drill to allow drilling in confined spaces where conventional drill bits won't fit. Angle and offset drilling are popular applications. The threaded connection also prevents the drill bits from falling out. A self-centering 135° split point, often known as a crankshaft, on threaded-shank drill bits prevents the bits from wandering when drilling a hole. Diamond can be securely attached to the matrix and is difficult to remove.
Easy sharp excretion grinding, excellent self-sharpening

A smooth hole with no cutting edge that does not vibrate

Excellent wear resistance

Extended service life

Higher operating efficiency
Automatic glass drilling machine

Semi-automatic glass drilling machine

Manual glass drilling machine
Countersink bits create conical holes by widening and beveling a drilled hole in the material to fit screws flush with the surface, resulting in a tidy and smooth finish. Diamond countersink bits are intended for use in a range of materials, including glass, quartz, carbon, boron, composites, graphite epoxy, fiberglass, and marble.
Low noise and high wear resistance

Extended life

The whole surface of the glass is smooth, with no broken edges

Flexible
Diamond Countersink Bits are used to chamfer glass holes after they have been drilled (diameter from 0-65mm). For example, the handle and vent hole of the glass lids, as well as the glass door handles, the holes must be chamfered during installation.
Let's take a look at the specifications for each type of diamond drill bit and countersinks below:
Item

Shank type

Head Diameter

Wall thickness

Diamond hight

Total length

Diamond Drill Bits

Straight shank

5mm-100mm

1mm

10mm

55mm/65mm/75mm/95mm

Taper shank

5mm-100mm

1mm

10mm

55mm/65mm/75mm/95mm

Threaded shank

5mm-100mm

1mm

10mm

55mm/65mm/75mm/95mm

Countersink

5mm-100mm inner

——

——

——
Diamond Milling cutter for glass CNC machine
The Diamond Milling Cutter is a milling tool constructed of bronze powder and synthetic diamond grains sintered at high temperatures and pressures.
Each diamond milling cutter includes water holes inside to ensure that it can be securely fastened on the matrix and that it has a good cooling condition.
High cutting speed

High efficiency

Super long service life
Diameter (mm)

Total length (mm)

Tooth(mm)

6

80

3

8

80

3

10

80

3

12

80

4

14

80

4

16

80

4

18

80

4

20

80

4

22

80

5

24

80

5

25

80

7

30

80

9

Other specifications can be customized.
Diamond Milling Cutter is widely used for milling, slotting, cutting glasses. such as architectural glass, home appliances glass, bathroom glass, kitchenware glass, furniture glass, and so on.
Diamond milling cutters are mostly used in CNC machining centers for milling, grooving, and cutting glass of various shapes. and frequently operate with a CNC arris router, diamond grinding wheel, diamond chamfering wheel, and polishing wheel, among other things.
Diamond Grinding Tool for Optical glass Lens
Diamond milling tools can be used to shape and process the spherical curvature radii of various optical glasses, spectacle lenses, lenses, and other flat surfaces, as well as to grind and process ceramics, magnetic materials, crystals, sapphires, and other flat surfaces.
Excellent machinability

High processing efficiency

Good self-sharpening

High stability
Abrasive Section: Diamond

Bond: Bronze

Body: Steel
These diamond tools are used for rough grinding of optical glass lenses, removing the hard layer from the glass surface, and shaping the necessary surface form.
Diamond Dressers are constructed from natural diamonds and synthetic materials like CVD, PCD, and MCD, and have steel shanks in a variety of forms for straight or form dressing. For traditional abrasive grinding wheel truing and dressing. Single-point, multi-point, chisel shape, straight, angle, and radius combinations are all available. These diamond tools are used to improve abrasive grinder performance by rounding the wheel and cleaning, shaping, or opening the wheel face.
Diamond Dresser Size Chart

Grinding Wheel Size

Diamond dresser size(ct)

100X12

0.1~0.3ct

100X12~200X12

0.31~0.5ct

200X12~300X15

0.51~0.8ct

300X15~400X20

0.81~1ct

400X20~500X30

1.01~2ct

500X40 or above

2~3ct
Diamond Dresser Specification

Item No:

Approx Carat

Grinding Wheel Size (mm)

 

HS018

0.18

Ø150×25 or smaller

 
 

HS020

0.2

HS025

0.25

HS035

0.35

Ø150~Ø300×25

HS050

0.5

HS075

0.75

HS010

1

Ø300~Ø450×25~40

HS015

1.5

Ø450~Ø600×50~100

HS020

2

Ø600/or larger

HS030

3

 

HS035

3.5-5

 
Diamond dressers come in a variety of styles and are quite useful. They increase the adaptability of the dresser, have correct operating procedures, and may be utilized for difficult wheel profiles. To make the diamond dressers more usable, several points are employed.
A diamond dresser is one of the diamond tools used for processing (truing/dressing) and molding (shaping) general whetstones and diamond/CBN wheels to recover their sharpness after dulling, clogging, and peripheral runout.
Rotary dressers are advanced forming and honing wheel dressing tools with high correction efficiency that can trim complicated shaped grinding wheels that other dressing methods cannot accomplish. 
Good stability

: Because the diamonds' rectangular form is suitable for wear tolerance, consistent dressing with minimal variance due to edge wear is achievable.

Greater Precision:

Superior dimension accuracy, surface roughness, and roundness may be produced thanks to greater precision in shaping wheels.

Lower grinding costs:

Because rectangular diamonds last longer than natural diamonds, grinding expenses can be reduced.
The production of the ball and roller bearings for the grinding of raceway profiles.

These diamond tools are in the production of linear guides, ball screws, gear teeth, and racks.

Turbine industry for grinding blades, blade roots, and fir tree profiles

The automotive and supply industries for grinding camshafts, crankshafts, and gear shafts, as well as fuel injection components, piston rings, joints, ball screw drives, and so on.

Precision tool grinding, such as taps, twist drills, milling cutters, reamers, and so on.

Mechanical engineering in general for grinding hydraulic or pump components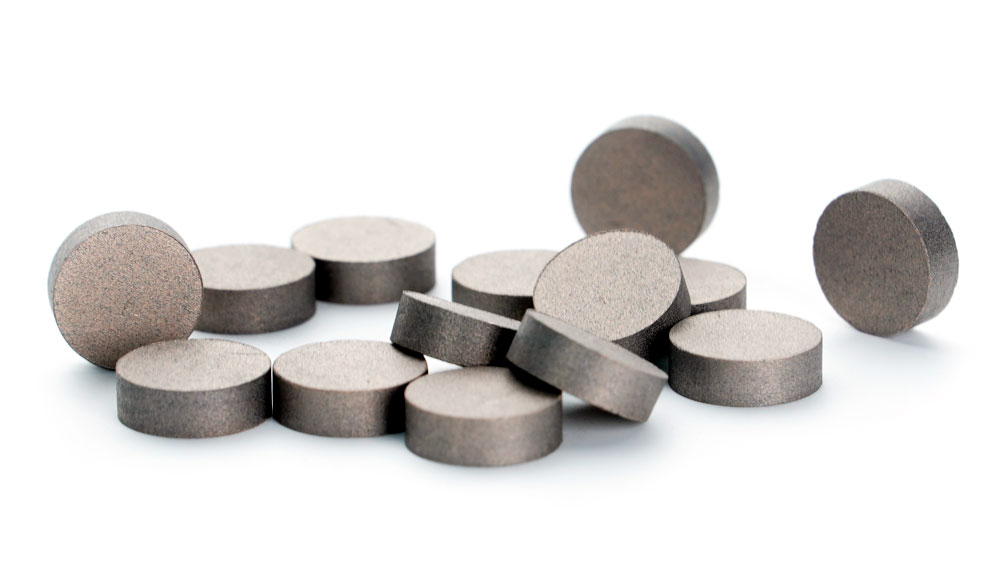 Diamond pellets are becoming increasingly important for fine grinding in optical manufacturing, particularly for lenses, mirrors, and prisms. Diamond pellets are one of the diamond tools that are thought to be a particularly effective means of grinding optical components. Unlike the more typical loose abrasive grinding procedure, diamond grinding pellets can create smooth surfaces faster, resulting in reduced polishing periods.
Diamond Pellets are used for rapid material removal and precise finishing. Diamond pellets are ideal for use in superfine glass, sapphire, ceramics, and other glass-like materials. To optimal efficiency and surface quality, it is advised that pellets be used in conjunction with one of UPI's coolants.
Increased pellet lifespan

Lot-to-lot consistency in performance

Improved surface finishes
Optical and hard surface grinding and lapping

Grinding optical glass, and also for finish grinding of the lens, ceramics, crystal, and other optical elements
Diamond honing tools are a sophisticated instrument for processing a variety of high-precision workpieces. Adjustable fixed honing knives and adjustable floating honing knives are the two types of diamond honing instruments.
These diamond tools may be used for rough hinge, fine hinge, and fine grinding depending on the size of the diamond particles. The product is appropriate for inner hole honing and cutting of refrigerator, air conditioner compressor cylinder hole, piston hole, nozzle oil pump, hydraulic valve, motorcycle, automotive engine block, gear, powder metallurgical parts, super hard parts, and other similar applications.
High cutting efficiency

Long lifespan

High precision

Better surface roughness
Hydraulic valves, distribution valves, Gears, ABS, brake cylinder, supercharger, rocker arms, connecting rod, crankcase, etc.
If you've ever purchased a big quantity of beads, you've experienced the disappointment of sitting down to work with them only to discover that you keep coming across beads with holes that are too tiny. A diamond reamer is one of the diamond tools that helps in this situation. A reamer, whether motorized or not, is a must-have tool for any jewelry designer. Motorized reamers can quickly enlarge a large number of tiny holes, or a manual reamer can be used to enlarge a single bead.
Holes can be completed in a single pass. 

It is possible to obtain high finishing precision (surface roughness, roundness, cylindricity, and so on). 

The rounding of affected regions can be reduced when finishing workpieces with oil holes and keyways. 

Continuous automated operations are possible since no expertise is required (skill-less) for finishing procedures.
Hole finishing of cast iron-based hydraulic parts, ferrous automobile parts, etc.
If you still have any questions about the above diamond tools or need help to buy these diamond tools, as an expert in the abrasive industry, Mrbrianzhao will give you professional guidance.